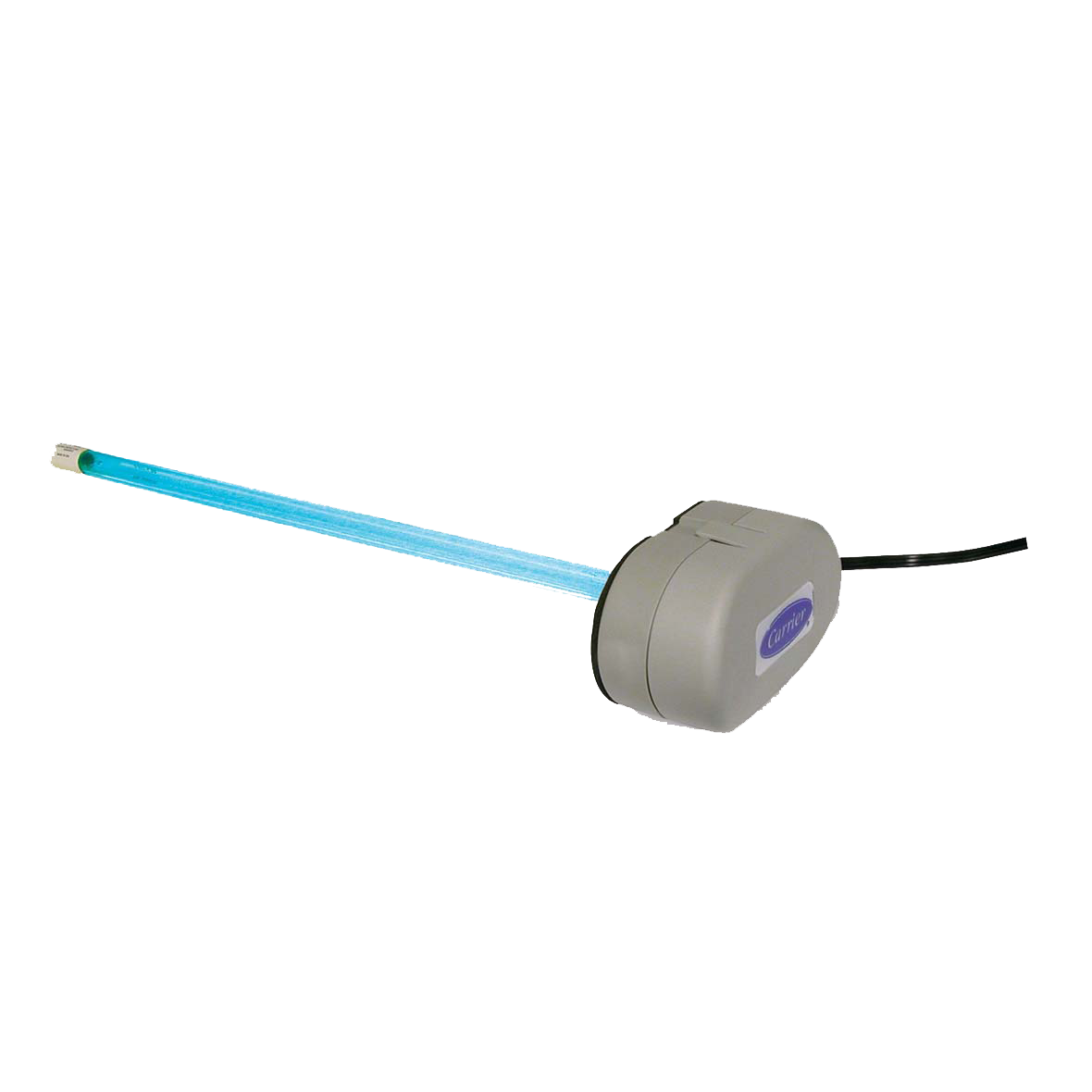 Ultraviolet light kills bacteria and mold growing on your indoor coil before they are circulated throughout your home. UV lamps are installed near your existing indoor coil and work diligently to rid your home of the bacteria, viruses, mold and germs that impact your home's health. We install 1 or 2 lights per indoor coil, depending on the size of the coil.
UV Light Product Offering

Germicidal UV Light
View Brochure
Model Family: TTUV24-15
Germicidal rate: Optimized to produce light at a wavelength of 254 nanometers. Proven to be most effective for microbial control.
Warranty: 5-yr limited. 1-year bulb.
Manufacturer's Stated Benefits:
Lamp Life: 9000 hours continuous operation.
Designed for any residential system
2-wire 24V electronic power supply
14
Protective filter shield included
Water-resistant connections
Extra long lamp cord (6 ft)
Suitable for up to 5 ton (2000CFM) systems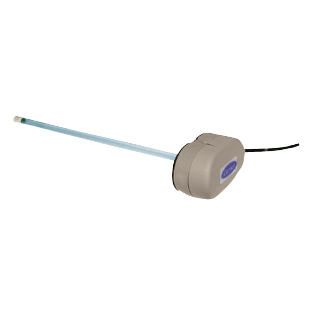 Performance™ Ultraviolet Germicidal UV Light-Single Bulb
View Brochure
Model Family: UVLCC1LP
Germicidal rate: Germicidal and mold inhibiting benefits
Warranty:
Manufacturer's Stated Benefits:
Intense UV light is designed to kill bacteria and mold growing on and around the indoor coil
Minimizes microbial build-up on coil and drain pan and prevents it from becoming airborne
Enhances air flow
Helps maintain system efficiency
Silent operation
10 year limited warranty, 90-day limited warranty for bulbs
Bulb life expectancy: 9000 hours
Wattage output: 27 watts
High-intensity UV bulb